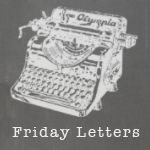 Dear Friday- Here we are. Today is casino day! Please, please, be awesome to make up for yesterdays horrible day.
Dear Slot Machines- Please pay out (to me) today. Momma needs some extra money like whoa this week. Pretty please.
Dear Hubby- Thank you for going out and getting me another ice cream cake for my birthday when I accidentally left the other one out on the table all day and it melted. Oops.
Dear Hailey- Please start sleeping through the night again.
Dear Vacation- It is sad to see you go. This week I did a lot of nothing.And it went by way to quickly for my liking. Next time you show your face in May, please don't fly by so fast, okay?
Dear weather- OMG enough is enough. Temperatures like 8 and 15 degrees is not cool. It is so freaking cold out. And now SNOW? Come on....get with the times, and rays of sunshine and sandy beaches.
Dear Co-worker- You made my week by selling me your iPad. I love it and we are quickly becoming BFF's.
Dear iPad- I love you.
Dear 2 Broke Girls- Keep up the amazingness.